The following article was first contributed in November, 2014 to Le News, an English-language newspaper for the Lake Geneva region, by then editor Edward Girardet. The article received an enormous amount of interest, so we are publishing it here.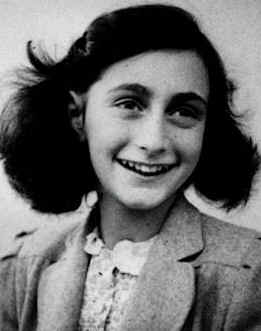 Several weeks ago, I travelled to Basel with my wife and 14-year-old son to see an old family friend, Buddy Elias, now 88 and the last living relative of Anne Frank. The first cousin of Anne, Buddy had emigrated to Switzerland in 1931 with his family from Frankfurt, two years prior to the Nazi takeover. Anne's side of the family, however, fled to Amsterdam in 1933, when her father, Otto Frank – the only one to survive the concentration camps – decided that the Netherlands was a safe bet. Until the outbreak of World War II, the Frank family regularly visited the Elias's over the holidays, so Buddy got to know Anne well until the day she could no longer come because of the Nazi invasion.
A renowned Swiss actor, Buddy today serves as president of the Basel-based Anne Frank Fonds, which he took over following Otto Frank's death in 1980. Together with his wife, Gerti, Buddy still travels incessantly around the world for the foundation speaking at schools or taking part in peace gatherings and memorials. Buddy was supposed to talk in February, 2015 at a series of schools in Geneva, including my son's, but has been asked – for health reasons – to slow down. So we hope to get him whenever he can.
Speaking just as readily in Swiss-German, English or French, Buddy still exhibits the same vigour and sense of humour that I had always remembered when he talks about the foundation – and my mother, then Inge Manger. As Swiss figure skating champion before the war, she was supposed to have represented Switzerland at the 1940 Olympics, but, of course, these never took place. However, she did teach Buddy to skate, enabling him to become a "Holiday on Ice" comedian. They became good friends and part of a highly creative band of Basel artists.
The last time I had seen Buddy was in Berlin, years ago, where he was working as an actor and I had gone to produce a documentary on the city. I had asked why he, as a Jew, had decided to go back to Germany. He smiled. "Because, whether I like it or not, my culture is German. Obviously, we never want the same things to happen again. Ever. But there is a new generation of young people, and they are not to blame for the Nazis. They are the future."
This was one of the reasons why I wanted to see Buddy again. I had recently heard him on the BBC talking about Anne Frank and I wanted my son to meet him. I wanted him to understand the importance of the Anne Frank story, and why, in 2014, with all that is happening in Syria, the Gaza strip, Afghanistan, or Ukraine with children indiscriminately killed by all those involved, it is even more important today for young people.
The fact is: Anne Frank belongs to no one. Neither the Jews, Muslims, Christians, Buddhists nor Hindus. Nor the Swiss, Israelis, Dutch or anyone else. She is borderless and no different than any other inspiring young people with hopes and dreams, such as Pakistan's Malala Yousafzai, the teenage girl who was shot by the Taliban, but survived. A 2014 Nobel peace laureate, she now talks all over the world about the importance of education and tolerance. The Anne Frank diary is today being narrated in countless different forms, even by those who have never heard of her. This is the incredible power of story telling, and why, I keep telling my son, everyone has something to say that can help make a positive difference in the world. In Japan,according to Buddy, people almost worship Anne Frank as a saint with churches and schools named after her.
For Buddy, the whole point of the Anne Frank foundation is to contribute to a better understanding among religions, and to serve the cause of peace, particularly among young people. "Anne Frank has become a world symbol for combating all forms of racism and intolerance. This is what Anne wrote about in her diary."
So while I had always remembered Anne Frank's diary as the steadfast scribblings of a typical teenage girl with all her teenage aspirations during that grim Nazi period, I now regard it as a contemporary story. It is just as relevant to my son and other young people, wherever they live, and whatever lives they are enjoying – or enduring, whether here in the Lake Geneva region, a Turkish refugee camp or a shell-damaged apartment block in the Gaza strip.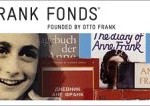 And this is precisely what the Anne Frank Fonds is doing. Refusing to take outside donations, it uses all the royalties and other income from the Anne Frank legacy to support charitable and educational projects all over the world, such as Lebensträume, a Swiss NGO that helps unemployed youth; Sadaka Reut, an Arab-Jewish organisation in Jaffa that helps Jewish and Palestinian young people pursue social and political change through bi-national partnership; or the Warriors of Hope Foundation in Romania and India aiding youth through education to stay off the streets in order to form new lives.
And finally, one more thought. With Switzerland's – and much of Europe's immigration debate – Buddy and his wife Gerti were also immigrants. Just as with so many other influential and compassionate Swiss today, who have contributed so much to their country – and the world.
A former foreign correspondent for The Christian Science Monitor, Edward Girardet is an author, journalist and media specialist in humanitarian, conflict and post-conflict issues based in Geneva, Switzerland.